Sequential Stretching solutions
Machine Direction Orientation (MDO) and Transverse Direction Orientation (TDO)  
According to your process specifications and the properties you need to obtain, your film requires to be stretched either in Machine Direction, Transverse Direction, or both (sequential or monoaxial stretching).
On this page, we focus on sequential stretching with MDO and TDO machines. On the other side, if your process requires a simultaneous stretching, you can refer to the MASIM Technology description.
Our Key Technologies >
Sequential Stretching Solutions
Click on the + symbol to develop the machine description:
MDO (Machine Direction Orientation)
Modular equipment includes:
pre-heating roll group
stretching roll group (either short gap or long gap with infra-red heating)
heat setting roll group
cooling roll group when required
VCS heating system (caloduc) for individual Temperature regulation with the most efficiency
oil heating units for each roll or pair of rolls
tension control at entry and exit
Modular sections allow adaptation to all production speeds and thickness ranges as well as all space requirements. Indeed, the speed of the rolls is individually adjustable and direct measurement of draw roll stretching enables continuous control of production's quality.
TDO (Transverse Direction Orientation)
This part of the machine includes a heating system (oven) and a mechanical system for transport and simultaneous transverse stretching of the film In the oven the film can be heated by convection (electricity, oil, steam, gas).
T.D.O. includes a technical know-how designed and patented by MARCHANTE SAS:
CLIPS FOR SIMULTANEOUS RELAX SYSTEM
The high speed tenter includes clips mounted on bearings or on sliding surfaces, while the clip-system includes the latest technological developments, such as:
high precision casting of body and jaw
wide gripping range
automatic return in open position
film ejection system in clip body
continuous chain track with wide adjustment angle (monorail)
low lubrication requirements for both styles of clips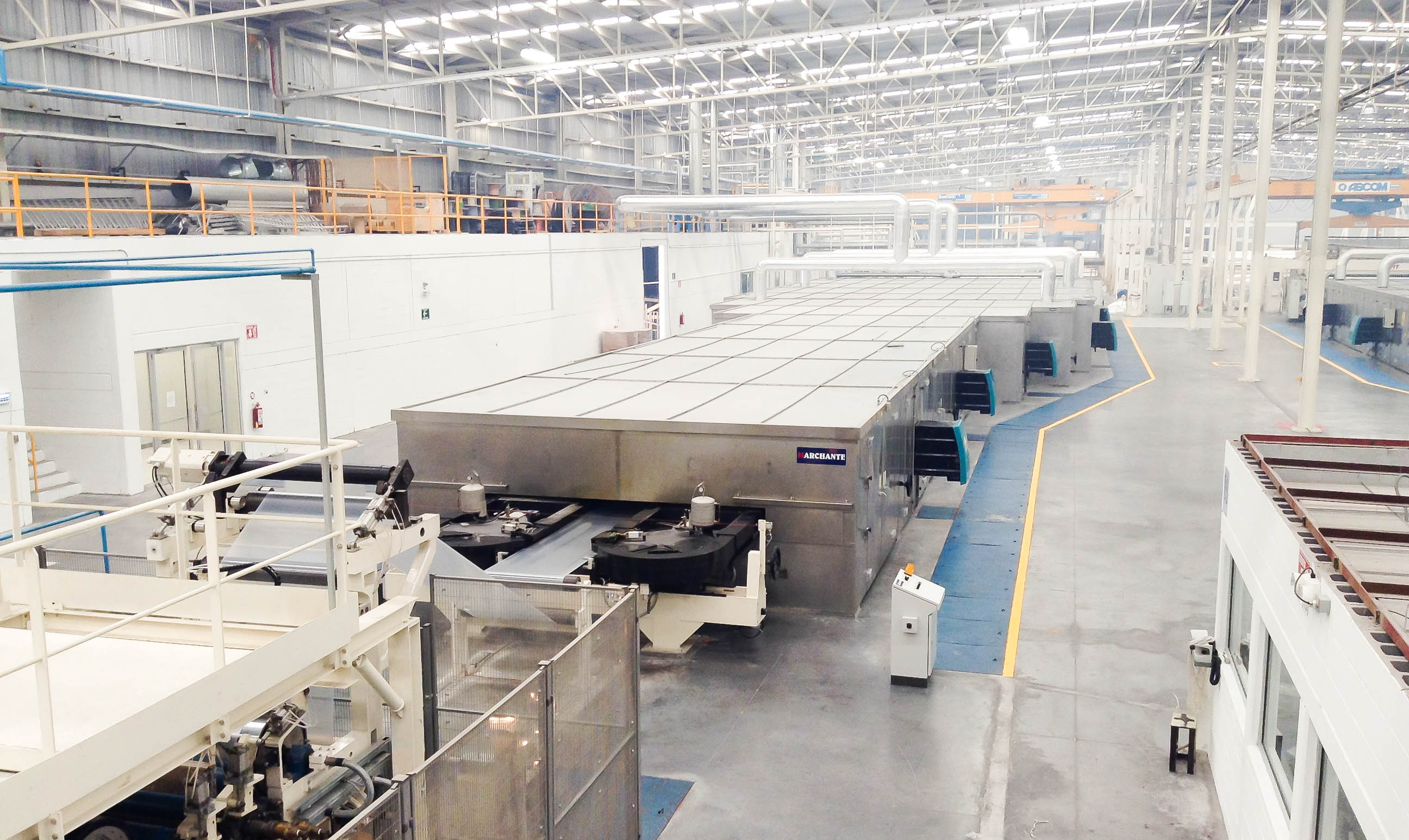 Transverse Direction Orientation (TDO) Machine designed by MARCHANTE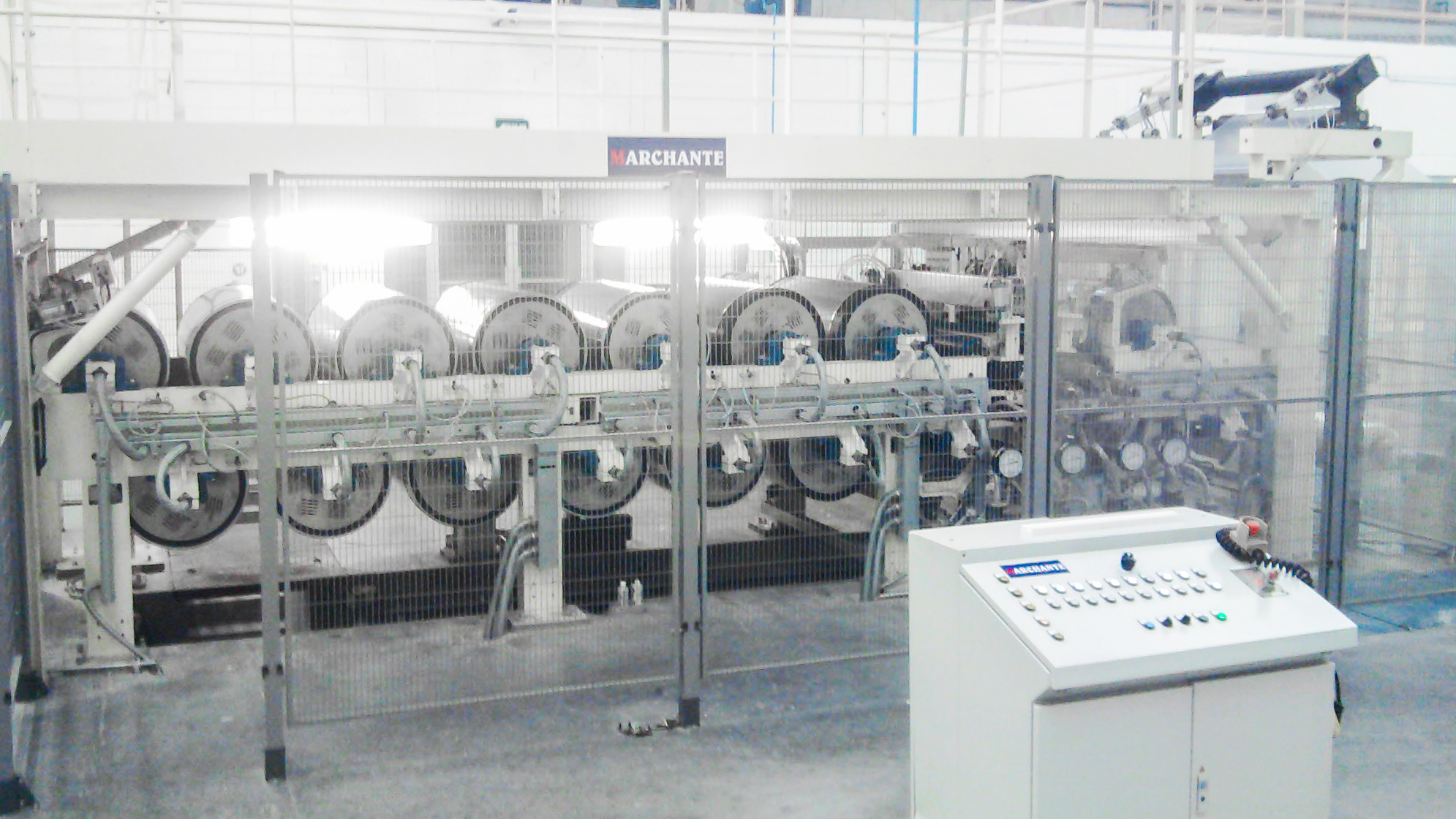 Machine Direction Orientation (MDO) Machine designed by MARCHANTE
YOUR RELIABLE PARTNER FOR BI-ORIENTED FILM STRETCHING LINES