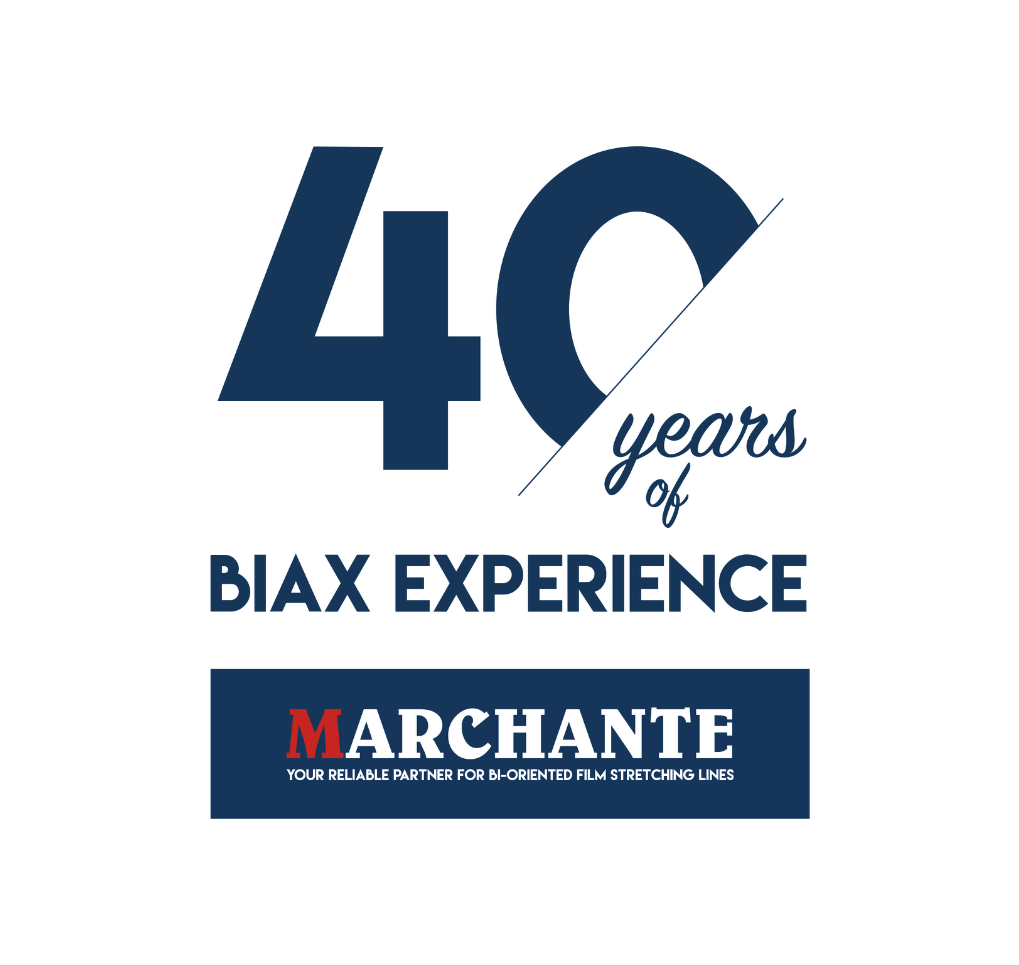 40 Years of Biax Expertise 
This September 2019, MARCHANTE's Team is proud to celebrate 40 years of Biax innovation. Since 1979, Director Mr. Inocente Marchante is a game-changer in production processes and machinery developments. Indeed, he developed and installed more than 150 lines around the globe for BOPP, BOPET, BOPS, BOPA, PETG (since Cellier and DMT- M standing for Marchante).
As the Technical Director in charge of technological process of plastic stretching, he is the inventor of the first efficient Mechanical Simultaneous systems on the market. As a result, he firmly believes in simultaneous stretching: production simplification, energy cost reduction, and the transition to promising material developments.
Gathering biax experts, he founded family-owned company MARCHANTE S.A.S. to support film producers through their projects. Above all, the Simultaneous Stretcher MASIM appears to be the most efficient solution for packaging, food, automotive and energy industries.