Where innovation meets performance
MARCHANTE's Biaxial Stretching Technologies for Technical Applications
Welcome to MARCHANTE SAS, leading French company specialized in the design and manufacturing of biaxial stretching lines for technical and specialty applications. Our cutting-edge technology and innovative stretching lines are specifically tailored to meet the needs of customers in a variety of industries, including electric automotive, electronics, new energies, specialty & recyclable packaging.
At MARCHANTE SAS, we're proud to offer not only top-of-the-line biaxial stretching lines for specialty film production, but also an Innovation Centre dedicated to advancing the industry through research and development. With state-of-the-art equipment, we are able to offer multilayer extrusion and stretching trials for your film developments. Whether you're looking for innovative solutions for your existing film production process, or you're looking to explore new possibilities in the industry, the MARCHANTE Innovation Centre is the place to be. 
Browse our website to learn more about our stretching solutions and discover how we can help take your film production to the next level.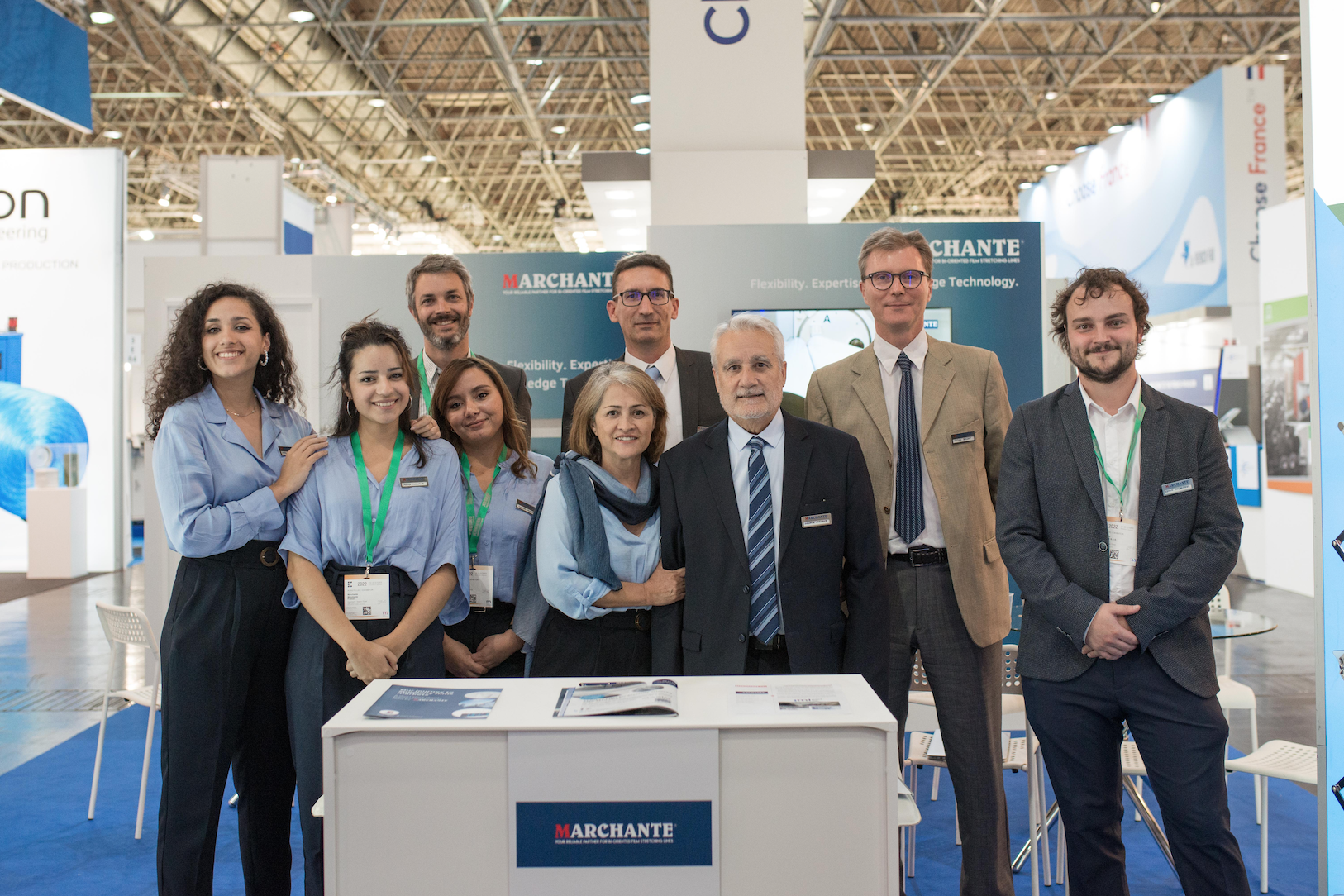 We are proud to say that we are growing fast and are currently looking for talented individuals to join our team. We are dedicated to providing our employees with a challenging and rewarding work environment, where they can develop their skills and knowledge in this innovative and technical industry. Learn about biaxial stretching lines and be part of a dynamic and international team that is pushing the boundaries of technology. We are looking for individuals who are motivated, skilled, and committed to delivering exceptional results for our customers and make a difference in the world of biaxially oriented films.
Our stretching technologies
At MARCHANTE, we take a collaborative approach to designing and implementing your stretching lines. We work closely with our customers and operators to understand their unique production needs and challenges, and our main goal is to help our customers achieve the highest level of homogeneity, reliability, and productivity in their film production process. Our cutting-edge technologies are specifically designed to reduce waste and improve film quality, which ultimately leads to greater profitability and success for our customers. 
An experience of 40+ Years
At MARCHANTE, we take great pride in our team's extensive experience in the industry of biaxially stretched films. Most of our team members have been working in this field for around 20 to 40 years, giving us a wealth of knowledge in this industry. Our team includes engineers, technicians, and other professionals who have dedicated their careers to perfecting biaxial stretching technology for packaging and specialty film production. 
In addition to our seasoned experts, we are also committed to passing on our expertise to new generations, ensuring that our knowledge and experience in biaxially stretched films will continue to grow and evolve with the times.
At MARCHANTE SAS, we provide turnkey projects for our customers from dosing to winding. We understand the importance of a complete solution, which is why we supervise the project from the design to the commissioning of our biaxial stretching lines with both our and your teams. This ensures that our technology is implemented efficiently and effectively, delivering the results you expect.
Our sales and technical teams work together to ensure that we understand your unique needs and requirements, and that we can offer the best solution to meet them. Once the contract is signed, a dedicated project manager will become your main contact throughout the entire project. They will work with you closely to ensure that all aspects of the project are managed effectively. From the initial design and manufacturing to the installation and commissioning of your biaxial stretching lines, our project manager will be there to guide you through the process and ensure that everything runs smoothly.

YOUR RELIABLE PARTNER FOR BI-ORIENTED FILM STRETCHING LINES