21-24 May 2019
French Pavilion, Hall 9.2 Booth G41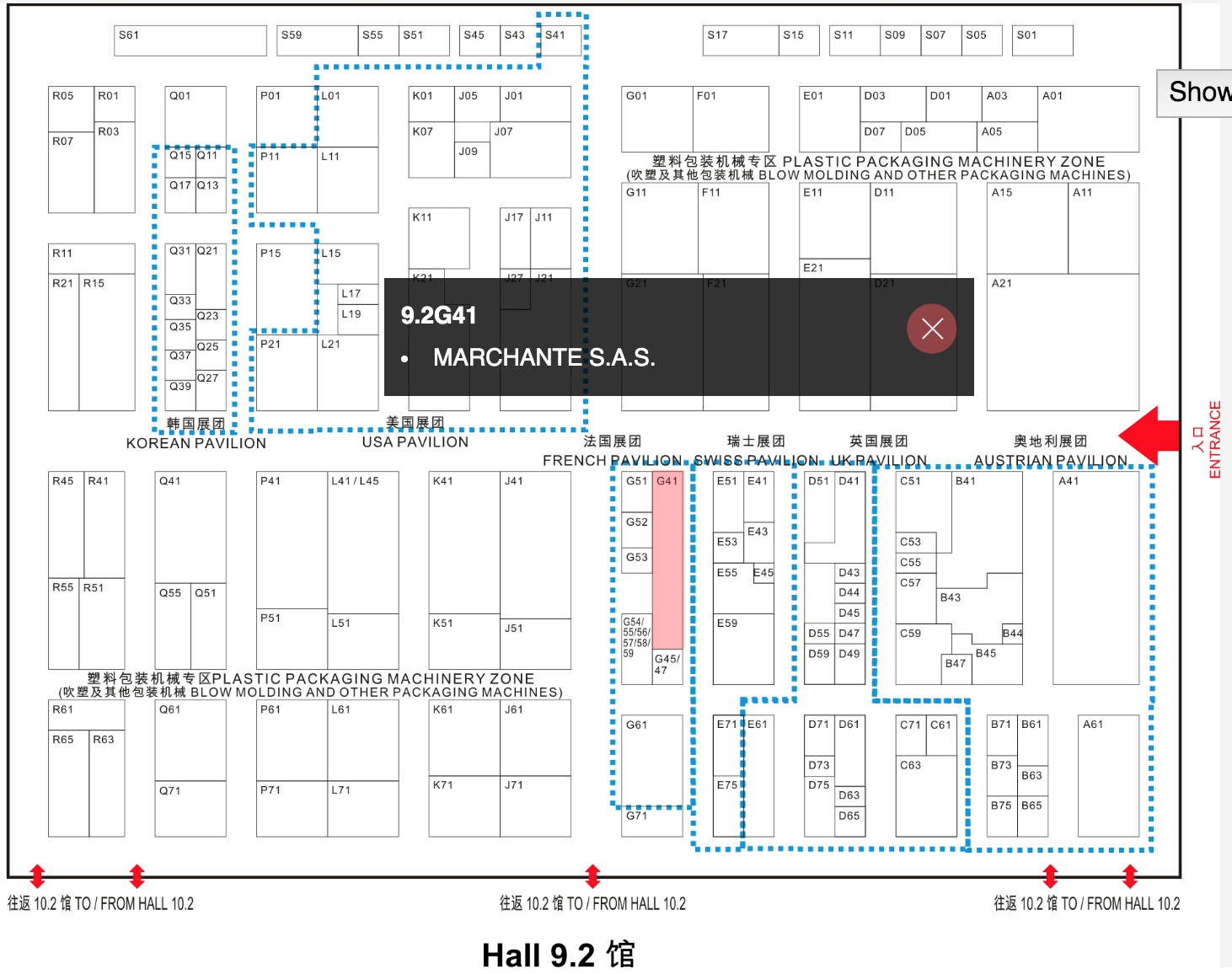 This year's edition of Chinaplas will be a not-to-be missed event for Specialty film players.
MARCHANTE SAS will present its innovative solutions for film stretching and film production. With almost 40 years of experience in Biax Stretching, Marchante's team has gained the know-how to design the necessary solutions for the long lifespan of your production.
This year, we are proud to show our latest improvements on our MASIM for Specialty Film production such as Battery Separator Film; and our large panel of solutions for any part of your Film Production line.
By working with MARCHANTE, you can be sure you have the reliable partner for high quality machinery.
MASIM Simultaneous Stretching System – Simultaneous is simple!
MARCHANTE is future-oriented: we firmly believe in the potential of simultaneous stretching for the complex and innovative films of tomorrow's market. Moreover, future is close and the MASIM has already proved its efficiency with our partners:
Optimum productivity at maximum speed
Considerable reduction of film waste
One of the thinnest films of the market for BSF
For the next steps, MARCHANTE has already developed the next generation of Simultaneous Stretching, capable of higher stretching ratios, notably through its reliable mechanics and simple automation.
Marchante at your service
MARCHANTE is a team of passionate and dedicated engineers, whose know-how is a vital asset for any kind of film production process and mechanical challenges. As a partner, we guaranty you a full follow-up of your project from the design to startup, and will support you through your life as a successful film producer.
We are looking forward to working with you!
Visit us at…
French Pavilion
Hall 9.2
Booth G41
… and enhance your chances of success!
Planning to visit us ? Book a meeting!